what is it... what does it mean, to actually be in... love? i think i felt it for the first time this evening. again.
it's not the same as the romantic love you feel towards another person; where you make concerted efforts to connect, in hopes of a future together... granted, i was about 19 years old when i first explored the potentiality of falling 'in love' with another human. i mean, prior to the age of 19 i had 'crushes' on people, but never did i imagine
i'd
want to spend the rest of my life with these people. and of course the age of rejection did not just usher in at 19; however it was the first time i recall crying about it.
no, this feeling of love is much more than that. coincidentally, this feeling i am speaking of now also occurred when i was 19: this current moment hearkens back to listening to 'maiden voyage' and 'giant steps' (by
hancock
and
coltrane
, respectively) and forever falling in love with music. music was always surrounding me since i physically entered this earth; however, i never actually sat and LISTENED until this point of discovery.
discovery... i mean, you knew what you could do when you performed on that stage in
pasadena
in 1983...
i'm
sure you even knew that it was a technique that would capture attention, as it was the first time you were on your own; without your brothers at your side.
i'm
sure you knew that the coup would be in performing SOLO at a
motown
event. what i am NOT sure you knew was the amount of impact it would make.
considering your open critique of this moment, it was as if you didn't realize what had happened until this little white child approached you, entranced by your skills. ethnicity actually matters here; what you did on stage contributed to a lengthy lineage of black artists... you embodied the legacies of your ancestors and pieced together something which could be instantly recognizable by your own generation... with that, what you did could never be written in the confines of historical context, since it spans so many generations.
how many of us black folk have seen the backslide on soul train numerous times? how many in
britain
saw the
jeffrey
daniel
performance a year prior, where he represented all of
shalimar
and performed this gravitational illusion? STILL, we collectively bolted with excitement as you asserted your independence. despite your well-documented struggles with the label which, outside of your father's management, trained you for the life in the business; you embodied that
motown
success story- a story not many could tell.
in one fell swoop you reached the goal
motown
strived
for- to reach 'white
america
', and beyond. this is no small feat, considering the obvious history of this country and its institutional mannerisms. for someone to attain such a feat does not come without challenges and subsequent accusations of losing a sense of 'self/blackness'. still, you rose to the occasion.
i will be the first to admit that that '
motown
25 performance' (for lack of a better term) is not my favourite; in fact, whenever i watch you live it's one of those performances i tend to skip (except for the one in
bucharest
from the dangerous tour- that is the ONLY performance of '
billie
jean' i will watch in its entirety). however, i do observe the evolution of your performance of the song. the confidence you exude the more you perform it is remarkable. with that, even though '
billie
jean' is one of those live performances i tend to skip, i am fascinated with watching you with the sound off. in that respect the work of a teacher occurs, as you merge vaudeville, the
chitlin
' circuit, the streets, the cinema, and more, into your imagination. the dilemma exists when you're always expected to 'moonwalk', as opposed to representing the fluidity/universal nature of our creativity.
one of the greatest lessons we got was on the 1988 rendition of the
grammy
awards, where you performed a medley, concluding with 'man in the mirror'. those who have not seen you live (at that point on your first solo tour) have not seen the full impact of your teachings. but we all got a taste of it, when the choir came out.
as with '
billie
jean' (and many others) i got frustrated when you lip synced- "what's wrong with him??!! that man can SING!!!" i cried. and so it goes... you did lip sync 'man in the mirror'- until the vamp at the end. what happened there was not a performance- it was a spiritual revelation (out of many). it was a call to action. it was a lesson. i don't know how many people took you up on this call to action; but i can tell you that many recognized your message.
watching '
billie
jean' in silence i recognize that same energy; it's not 'magic' in a supernatural or fantastical way. it's a
transformative
energy. it's that connection with the ancestors which prevents stagnation.
i suspect looking at all of this is due to a culmination of experiences i had today. like, seeing a dragonfly up close for the first time ever- usually, they fly past you so quickly, right over your head... unfortunately, this dragonfly froze to the point of transition in the midst of travel. he was stuck on a piece of lettuce at my work. when i went outside to free him, he fell right to the ground.
rarely do you ever get to clearly see the wings of insects in flight... i got to recently see a film of a ladybug in flight, at half-speed. it was absolutely breathtaking. the strength in which the wings flapped appeared to belie the elegance and detail. having the opportunity to see a dragonfly's wings as he lay still fascinated me so. i had hoped that he would be able to wake up from the cold and proceed to search for his family, but that was not to be. and with that, i was able to marvel at his grace... with every transition is a birth.
this is the first time in a long time i have had the desire to explore the world outside of what is going on in my own mind... yes, i always have a desire to learn from others and their experiences; but this is the first summer in years, living here in
portland
, that i can recall just allowing myself to live spontaneously. i have found it so easy to not do that here, either due to work or some other responsibility. and weariness.
and yes, doing things like a little bicycle ride (outside of obligation), just because, helps a whole lot. it really does assist in how the brain processes things, when the brain meets with oxygen.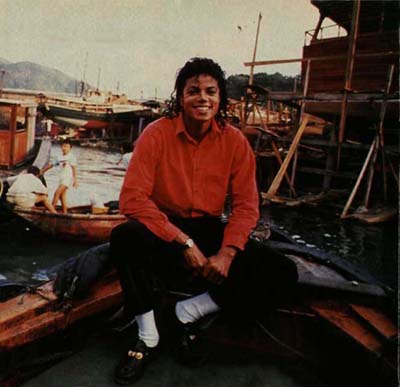 back inside from the ride, as i was writing this i decided to listen to some music. i decided to place on the turntable several songs which have been in my head the past number of days. in the midst of this one of your songs came up. of course.
this is another stage i am entering with you. one of many stages which have occurred spiritually, and subconsciously. i don't think this will be the final stage we encounter.
'i can't help it' was the song... it is, in fact, my favourite of yours. it is the greatest piece of modern popular music i have ever heard in my life. STEVIE WONDER contributing to its conception (along with
susaye
green)
i'm
sure is an aspect of this reasoning.
i'm
definitely sure of that. STEVIE being the creative father and you the son undoubtedly presents teachings which are timeless.
nevertheless, i put the 45 on; and suddenly this wave of energy flowed throughout my body in a way it hadn't with the other songs. it was a sort of electromagnetic energy occurring. it was pulling me up. it was as if a light i could not see was surrounding me.
it was the only song of yours i was listening to at that moment. this energy did not exist for me for the rest of the evening. to me, i was no longer listening to a song; it was true love i was listening to.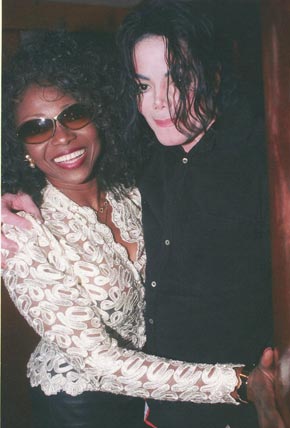 when i was at work earlier i was thinking a whole lot about music consisting purely of energy (this was inspired by
beyonce
being played, as well as the suggestion that gaga be put on a
playlist
). there was some music being played; sort of like a
european
techno type of music. as this was going on i thought of music consisting of waves of (vibrational) energy, affecting our moods and sensibilities. i recalled listening to loud, angry, aggressive music when i was younger, because that was the mindset i was in.
i began to think about how a song could represent true love and true anger. and then this moment happened. when that energy built up inside of me i no longer heard notes, but i saw vibrations. i saw them. it's the same way i feel when i watch you perform '
billie
jean', with no sound. the song is so limiting in light of the energy which is produced from your movements.
tonight, just like fifteen years ago, i had the opportunity to see, and not just hear, a piece of music. i feel so fortunate to have fallen in love again. to see the intricacies of the wings, and to fly.
now that i think about it, it is not a 'falling' which occurs; in these
transformative
moments we are moving up with, and through, love.
love,
jamilah