the worst forge in history... it's like they didn't even try...
anybody who actually pays attention would know this is not actually his autograph... whoever did this tried to trip people up by the '1998' thing, but come ON!!!
(a. he does NOT sign his name like that. i mean, they even started off bad, look at the 'M'! it looks like it says 'marlon' more than anything... the 'M', the 'J' and the supposed 'N' at the end give this whole thing away. i guess he was 'tired' that night, eh?
THIS is more like it...
and this...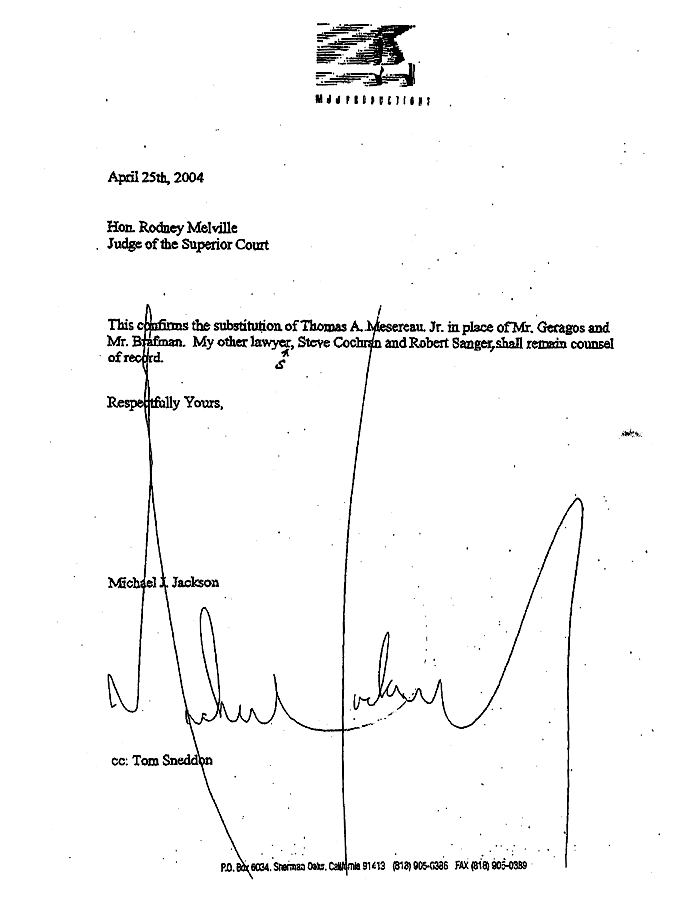 and this... as scratchy as it is...
(b. when he writes the '1998' he usually puts little stars or arrows or something like that in the vicinity...
(c.
these sketches look NOTHING like the one at the top, eh? i actually love looking at michael's sketches... i made a charcoal drawing similar to the second one here some years ago, before i saw this one... i got a tattoo of it a number of years ago as well.
(d. when does mike ever draw 'peace and love' like that? sometimes, he writes 'love', but that looks NOTHING like his handwriting....
most importantly,
(e. the book that is being put up for auction is by christopher andersen... the book is called 'michael jackson unauthorized' and even though the author did in fact make attempts to contact michael to no avail; i have a really good hunch, after reading this book myself that mike would never even sign a book like this... it makes quite a few claims that are not exactly favorable toward michael (there have been WORSE claims in other books i've read, but still, i doubt that mr. jackson would approve or even accept). the book basically discusses why he most likely is the way he is today- so the author touches upon family life, his ruthlessness behind the scenes and his perceptions of sex.
and this person has the NERVE, the AUDACITY to have a starting bid at freaking
$1250
??!! you have GOT to be kidding me!!! hopefully the delusional fans won't get duped by this rediculousness. but hopefully they are fans enough to know what a basic MJ autograph looks like.
april fools, right? ebay just forgot to take the link off...